Menu
Home
Learn About ABWF-CT
Legislative Priorities
Contact Information
Affiliated Organizations
Legislative Action Center

War On Drugs Clock
The Alliance Connecticut

A Better Way

www.abetterwayct.org
Our sister organization. Information on Connecticut legislation about drug policy.
Drug Policy Alliance

www.drugpolicy.org
Formerly The Lindesmith Center. Much information on drug policy in the United States.
Marijuana Policy Project

www.mpp.org
Keep up to date on marijuana policy changes and battles in all 50 states.
Connecticut Harm Reduction Coallition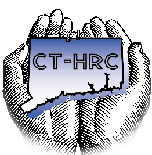 www.cthrc.org
This site contains harm reduction information specific to Connecticut.
Drug War Facts

www.drugwarfacts.org
Open your eyes to the realities of the drug war with this comprehensive site. Contains downloadable fact sheets and recently updated information.
Drug Sense

www.drugsense.org
Information on America's War on Drugs, national reports and calls to action,
drug clock, information on hosting your own site and more.
Common Sense for Drug Policy

www.csdp.org
Common Sense for Drug Policy is a non-profit 501(c)(3) organization dedicated to
expanding discussion on drug policy by resonating the voices of those raising questions
about existing law and educating the public about alternatives to current policies.
American Civil Liberties Union, Durg Policy Site

www.aclu.org/DrugPolicy/DrugPolicyMain.cfm
This site is kindly hosted by:

All Contents © 2005, A Better Way Foundation, New Haven, Connecticut, USA